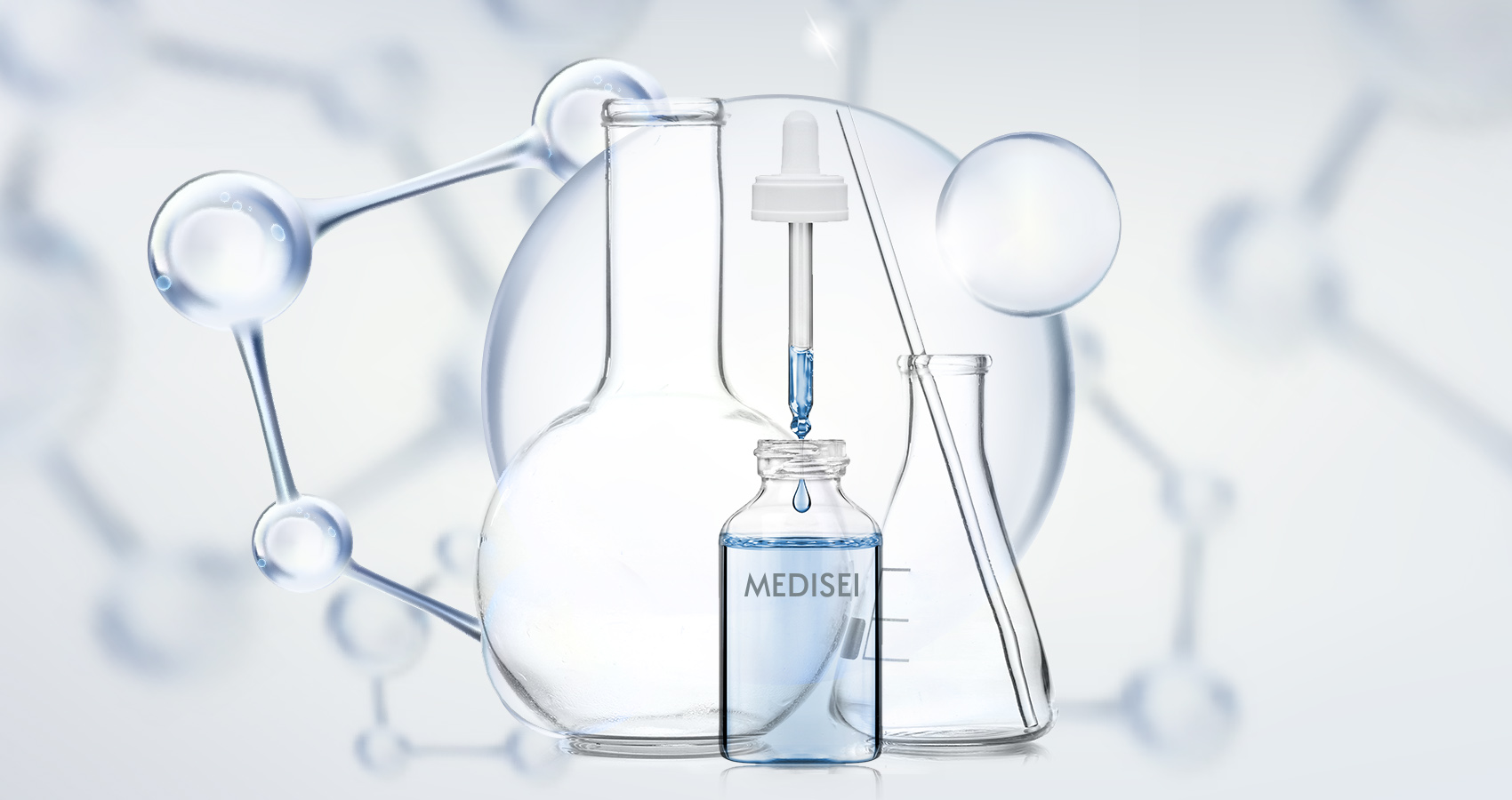 When health, beauty and science are perfectly mixed with the passion for creation
From 1998 to today, a path full of hard work and a single goal: creation, import and distribution of health and beauty products that offer proven effectiveness combined with the experience of "affordable luxury".
The vision and faith of the leadership combined with the know-how and hard work of our people, established Medisei with favorite brands such as Panthenol Extra, Time Eraser, Kaiser, Dalee, Summerline as well as Microbe-End's Covid-19 protection products.
Responding to the new trends and the demands of the modern consumer, we constantly improve and enrich our portfolio with products that meet contemporary needs, always based on the developments of science, combining innovation and quality with maximizing customer satisfaction.
We are constantly evolving our product mix, exploring the new trends in the fields of cosmetology and health, and listening to the demands of the modern consumer. We are always guided by research and new scientific data, which our know-how and experience allow us to use effectively.
Complete, innovative, and safe solutions for the whole family.
"Smart" formulas with easy application and immediate results.
Utilization of scientific data and laboratory research.
Combination of quality, price, functionality, efficiency, and high aesthetics.
We seamlessly follow the requirements of good health, serving the vision for better quality in everyday life that can lead to the improvement of our overall standard of living.
Designing, implementing, and placing on the market innovative, safe, and effective products, in response to real, daily consumer needs.
Constantly improving and enhancing our existing product lineup.
Staying competitive and adaptable in an ever-changing environment.
Unwavering, constant, substantial. Our values define who we are, express our philosophy, guide our actions, inspire our vision, are reflected in our course over the years.
Morality
Expertise
Delivery
Inspiration
Science
Excellence
Innovation
Our goal is to make a difference, not only through the quality of our products but also through our respect, consistency, and honesty towards those who trust us.
MEDI SEI SA started operating on the Greek market in 1998 and since then it has been established as one of the leading Greek companies in skincare and parapharmaceuticals products, with a domestic and international presence.
Having received the top ISO 9001:2015 standard certification, the company has been growing dynamically and seamlessly all these years, distributing a wide range of successful brands in skin care, nutritional and health supplements, cold remedies, antiseptics and disinfectants, as well as wound care supplies.
Medi Sei S.A. was founded in 1998 by a group of professionals in the parapharmaceutical industry, with the springboard being their vision of creating an innovative Greek hub in the field of health, beauty, cosmetology and parapharmacy. A hub that would absorb international knowledge and scientific data and utilize them to create products addressing daily health, beauty, and personal care related needs.
In 2000 Summerline brand makes the company's first breakthrough market launch, introducing a best-selling insect repellent lotion for face and body. The indication of suitability for use by the whole family was its competitive advantage, which answered the need for protection, comfort and safety for all ages.
In 2006, the first specialized moisturizer Panthenol Extra Cream Urea 5% was launched, marking the creation of the Panthenol Extra brand, which has been one of the most well-known and beloved skincare brands ever since. To this day, it continues to perfectly represent Medisei's commitment to uninterrupted creation of quality products with clinically proven results.
In 2012 Panthenol Extra Day Cream SPF15 and Panthenol Extra Face & Eye Cream were born, combining true results with absolute "value for money" advantage, exceeding all expectations in public acceptance. Panthenol Extra enters full development trajectory as a brand for complete skin care, designed with quality, aesthetics, targeted action, effectiveness and affordability in mind. In the meantime, the fruits of methodical work guide the course of the company's continuous growth, leading among others to the acquisition of privately owned facilities in Paleo Faliro and Mandra, in Attica.
In 2019, continued growth, perseverance in the face of challenges and adaptability to change, compose a powerful combination that leads to the launch of Medisei's export activity, in the Balkans (Skopje, Albania, Bulgaria) as well as in Morocco and Kuwait.
2022 sees the launch of Time Eraser, a new, innovative line of cosmetics with targeted anti-aging action. With powerful active ingredients and the patented TimeCodeTM biomimetic lipid, it is designed with the ability to create a completely personalized skin care regimen, according to the needs of each skin type.
Our progress so far does not make us complacent. On the contrary, it gives us the impetus to advance further, constantly enriching and updating our product range, while staying true to our commitment to develop innovative and effective products that keep their promises, offering those who use them all the benefits they initially chose them for.